Email thought leaders give the winning strategies for restarting your email program in the midst of a global pandemic
Since I joined this industry 22 years ago, I have been inspired by the willingness of many people to provide direction, advice, counsel and strategies for making email work.  From the early days, we have rallied together and shared our best strategies to lift the whole industry. That's how we all started!
Fred Rogers' famous quote has been on my mind lately:  "Always look for the helpers." What Mr. Rogers meant was this: During a tragedy, focusing on those who are helping will let people  know there is hope.
In 2020 and 2021, the email industry has stepped up its efforts to help.  Many thought leaders in our space have worked harder than ever to see where our fellow marketers are struggling and to help where we can.
Today, we need it more than ever. The global pandemic is receding, but it leaves a host of new issues in its wake. One of this is the creation of new customer segments based on vaccinations. Some customers have been waiting for vaccinations. Some are partially or fully vaccinated. Others are choosing not to get the shots. How does this affect their behavior and attitudes? This is one of the new realities we are facing today.
It's in this spirit of pooling and sharing our experiences and wisdom that I asked some email friends for the advice they would give marketers to give some instant upside to their email programs – a cheat sheet , if you will, on how to make up revenue in 2021 that they lost in 2020.
I asked them to provide some advice on one topic in a list of 50+ email strategies so that marketers with all levels of experience – newcomers to veterans – could either check themselves against some of the smartest people in the space or follow directions for a strategy or tactic to test.
Thanks to everyone who contributed. My sincere hope is that their advice will help just a little in making your program smarter.
Triggered Emails – Kath Pay
Triggered emails are often the unsung heroes of email and CRM marketing. They work so well because they're 'triggered' by a consumer/subscriber's actions or even sometimes, lack of actions. This means they're more often than not, incredibly relevant, helpful and innately personalised.
What they are not though, are programmes that should be treated as 'set and forget', as is often widely promoted. This is a dangerous practice on many levels. That is, they need to be continually reviewed (and potentially updated), optimised and checked to verify they are working correctly.
What I've noticed over the years that is sadly lacking in these programmes is A/B testing. A continual and iterative approach to refining and improving your results. This can be done by simply adding a second stream when setting up the initial programme, and then altering the losing stream to support the new hypothesis.
Of course, the findings from these tests can almost always (with the exclusion of factors such as timing between emails in the series) be carried over to your BAU or broadcast/campaign emails as well, and as they're often highly engaged with, the results are very valuable.
---
Kath Pay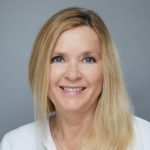 About Kath: Kath lives and breathes email marketing and is recognised as one of the industry's leading Email Marketers. She devotes her time to developing customer-centric eCommerce journeys using a holistic, multi-channel approach. A thought leader and industry veteran of 23 years, Kath is the author of the best-selling book, Holistic Email Marketing, and is a regular blogger, expert contributor, Keynote speaker and trainer.
@kathpay
/in/kathpay
www.holisticemailmarketing.com
---
Real Time Content – Dr. Matthew Dunn
"Too expensive!"
"Takes IT/integration work. "
"Too complicated. "
"I don't have time."
If any of those were running through your mind from the title, time for a mental upgrade on real-time content.
If you run email marketing at any scale, you already use real-time content!  Don't believe me?  If you measure open rates, you're using real-time content. Open rates and click-throughs ARE real-time content — pixels are basically the single-celled organism of the real-time kingdom.
Relatively few email marketers have explored real-time beyond countdown timers (the amoeba of real-time ;-), but it's a rich and lively world.  Want to split-test content simultaneously in a single campaign?  Real-time does that. Geo-target?  Check.  Live weather…package tracking…scheduled content changes…check, check, check. Real-time personalization is particularly sexy — you've got all that data, why not use it! (And guess what…real-time SAVES production time.)
Real-time content is also hitting the mainstream, fast.  Oracle had this to say: "…because of live content's unique benefits, Oracle Marketing Consultants consider it to be a low adoption–high impact email marketing trend."
Start small.  Check out some of the new vendors like Campaign Genius, Reignite (UK) and Zembula, plus incumbent players like LiveClicker and Movable Ink to see what big enterprises have done. An increasing number of ESPs are moving real-time into the editor, so ask your email platform about their plans.
---
Dr. Matthew Dunn
Founder, CampaignGenius.io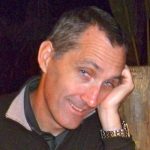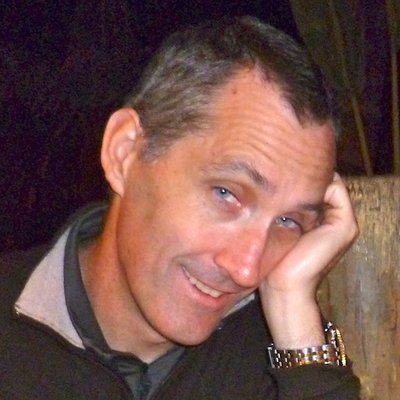 About Matthew: Dr. Matthew Dunn is a serial entrepreneur and founder of Campaign-Genius, the real-time content platform for email. He has been a startup CEO, Fortune-1000 Senior VP & CIO, Microsoft veteran, professor and teacher. He is also an award-winning speaker, writer, designer, director and inventor. 
@CampaignGenius
---
Transactional Messages – Mia Papanicolaou
Transactional messages, which include receipts, bills, payment confirmations or even password reset messages, enjoy some of the highest open rates as these are messages that we as customers are usually expecting.
However, these messages are often text-based and don't offer users the same customer experience as other emails leaving the organization. The emails are triggered and the set it and forget it mindset means we often overlook how we can change messaging or add more relevant information.
Adding richer and more relevant content will do wonders in giving customers information that they need and want and can move the needle in promoting action in other initiatives. Think about including a 'ways to pay' section in the payment reminder or even offering information on how to reduce a bill by making small changes.
These transactional emails help to provide the right content in the right message at the time the customer needs it.
---
Mia Papanicolaou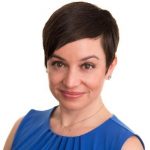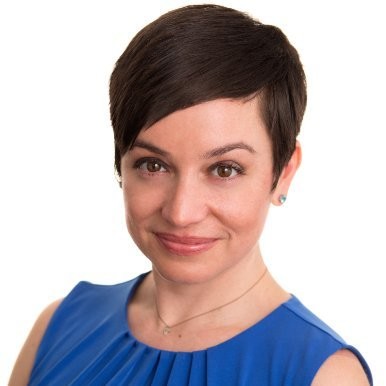 About Mia:  Mia heads up strategic consulting, providing strategy and advice to companies. She is a regular speaker on digital customer communication, digital maturity and improving the customer experience. Mia started in the world of email marketing in 2001 and has worked across three regions bringing that experience to every client interaction.
@MiaPapanicolaou
---
Personalization – Gavin Laugenie
Never forget, in handing over their email addresses, your subscribers give you direct access to their inboxes in exchange for a service. What is that service? Well, it's absolutely not to abuse and overload the inbox with generic and lifeless content. Work out how to help enhance the customer experience by personalizing your content by taking the time to understand the individual and react accordingly.
For me, personalization is a tactic often spoken about but not always adequately executed. Dropping the first name into the subject line or email body just doesn't cut it. We have the data and tech to do better. So let's do it!
Data is sexy, and proper use of that data means your communications will be timely and relevant, which is precisely what your customer is screaming out for and what personalization is all about. So ask your audience questions, take note and be interested in what they're doing on-site; if your setup allows it, note what they've done offline too. If you don't put that data to good use, you're firstly wasting everyone's time collecting it, but also you're not offering the service they demand, and before you know it, you're on a one-stop trip to unsubscribe town.
Making the imagery, copy, links, the lifecycle, and even the channels you use unique to the individual is where we all need to be moving towards without, might I add, making things too creepy.
So I implore you, don't just dip your toes in, dive headfirst, push the boundaries, test things out and enjoy all that email offers you. Because personalization, when done right, can drive exceptional customer experiences that generate optimum revenue. And you can't tell me that's not what you want from your marketing efforts.
---
Gavin Laugenie
Head of Strategy and Insight, dotdigital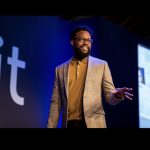 About Gavin: Gavin is an email marketing geek, keen blogger, podcaster, public speaker and currently the Head of Strategy Insight at dotdigital. When he's not talking about email at work, he's discussing it with my peers at the EEC, Only Influencers, the DMA and email Geeks. Email aside, he loves good whisky; rum, A Tribe called Quest, Manchester United and I'm a long time suffering NY Knick fan!
---
Web Capture – Skip Fidura
You may know me as Skip, the not so mild-mannered marketer. But when I get to your website, I am Harry Potter from the Ministry of Magic.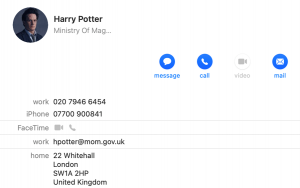 The rest of this blog contains brilliant advice but none of it will work if your data is bad and your emails get sucked up by Death Eaters. Preventing this is not magic; it is validation and verification.
Validation is a ruleset in your form that checks the data format and can be used to catch the most egregious false entries. Verification uses a third-party tool to check that the data (in our case the email address) can be used.
I recommend that you lock the submit button until the data is valid and verified and include very clear prompts so users can correct their mistakes. If they do not want to correct their data, you do not want it in your database.
---
Skip Fidura
Fractional CMO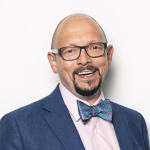 About Skip: Skip is a globally recognised data marketer whose high energy presentations avoid buzzwords to put complex concepts into plain actionable language. His talks focus on using technology to have real conversations with customers, consumer centric uses for data and responsible marketing.
skipfidura.live
@skipfidura
---
Personas – Kate Barrett
A critical part of any email marketing (and overall marketing strategy) is to understand the needs of your different customer types (persona's) throughout the 5 areas of the customer journey (broadly: acquisition, consideration, purchase & experience, loyalty and reactivation).
To better support your customers and prospects at each of these stages and encourage engagement, you need to assess three key elements:
Understand what they are trying to achieve, the questions they need answering and how they are feeling about the process at each stage; this will help you determine what content to create and disseminate via your channels that will best suit their needs to better encourage conversion
Decide which marketing channels are best suited to that persona at that stage in the journey (or) in tandem to deliver a unified message
How you can optimise your current campaigns or add new campaigns based on where you are currently strongest/weakest in your strategy
When you understand this, you can create manual and automated campaigns (depending on your businesses data) that will support the journey at each stage and ensure you're sending the right message, to the right person, at the right time.
---
Kate Barrett
Founder, eFocus Marketing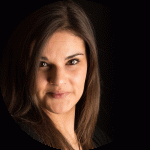 About Kate: With a proven track record and over 14 years' experience, Kate's expertise and passion has helped 100's of companies (including Nissan, Marks & Spencer, Argos and QVC) develop comprehensive strategies and manage their campaigns. Kate speaks at events around the world and is the author of the best-selling book 'E-telligence. Email Marketing isn't dead, the way you're using it is'.
https://www.e-focusmarketing.com
@eFocus_marketin
---
Profile & Preference Centers – April Mullen
Profile and preference management without a good strategy behind it is just a webpage that is sadly waiting to collect data that will never come. A multi-pronged approach is best to gather profile data and communications preferences from subscribers. Here's my recommended approach:
Once you've seen some initial engagement on new subscribers, encourage them to visit your preference and profile center where they can manage their information. The profile section should ask about the types of products or services they are interested in. Preferences are around the types of communications they want such as newsletter vs. weekly promotions, etc. Put a link to this page in every email you send, so that the subscriber can visit periodically to adjust their preferences as needed as their needs evolve.
The data collected from your preference center doesn't always need to be collected from a form. Progressive profiling is a great way to keep subscriber data fresh between visits to the form. There are two types of progressive profiling that can be gathered from link click behavior:

Implicit – Inferring interests based on link clicks that aren't explicitly presented as a question or profiling mechanism. I.e. always clicks on women's clothing, so assume the subscriber is interested in that product type.
Explicit – Asking a question such as via a poll, quiz, survey and applying those selections to the profile.
---
April Mullen
Director, Brand and Content Marketing, SparkPost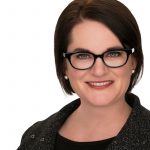 About April: April is currently the Director of Brand and Content Marketing at SparkPost. She has over 14 years working in email for brands, agencies and in martech. Mullen has been an Adjunct Professor of Digital Marketing at the University of Missouri-St. Louis since 2013. In June of 2016, Mullen co-founded Women of Email, an organization aimed at driving positive change for women in the email marketing niche.
@aprildmullen
---
Engagement – Samantha Iodice
Engagement is vital to a strong relationship with your subscribers – but how do you get it and keep it? First and foremost – remembering they're humans and not segments is something everyone should remember as we lean into a post-pandemic world.
Once you've humanized your audience, get to know them, who they are, what makes them tick – enter Personalization + Analysis! Dive into your data, gather details from their behavior, create opportunities to gather preferences through content options, ask questions in your emails with +/- buttons or the like – give them a way to provide feedback that is not a survey and they'll give it.
As you learn more about them, deliver the most relevant content to them – the right offer, the right product, the right event. Every touchpoint is an opportunity to communicate out and receive data back – use it wisely and consistently and engagement will grow and strengthen.
---
Samantha Iodice
Founder of The Sauce Experience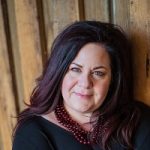 About Samantha – As Founder of The Sauce Experience, Samantha creates Email, Content, and Customer Experience strategy to solve both common and uncommon problems, all delivered with complete transparency from start to finish through a strict "No BS" policy. Samantha is a proven optimizer focused on growth and engagement, a dynamic speaker, educator, and writer.
www.thesauceexperience.com
@e_Maven
---
So, what did you learn?  Hopefully something that will help you meet your KPI's or rethink how you're doing business.  There's a lot of thing you can do with your existing programs.  Look at those skeptically and search for ways to monetize them in a different way.
My thanks again to all that contributed.  They're all incredibly brilliant and an example of what Fred Rogers told us to do.
Look for the helpers.