We are Marketing Evolutionists.
It's a fun term, one with meaning for us. We advance the art of marketing by focusing on the core elements that drive success – smart strategy and solid execution with just the right amount of analysis and insight to fuel continual success. This approach has come to pass from the union of two strong players in the email and digital marketing fields – Red Pill Email, with its long history of executional excellence and Origin Email, with a remarkable track record as a strategic agency.
The result is an organization built to snap easily and effectively into your environment. By addressing the core function of delivering communications well, and the strategic wrapper that drives greater impact from those communications, RPEOrigin is designed to fit best with today's multi-modal, inside/outside, marketing services mix. Be it from a technology platform perspective, where our experience and skill with various products and services help us maintain our versatile agnostic approach, or a people perspective, when our friendly professional "what can we do to help" philosophy makes as an easy addition to existing teams.
In order to conquer the challenges of the email and digital marketer, our approach has to be unique.  We've assembled some of the leading SME's that have worked in and on organizational projects in every vertical. That allows us to cross-pollinate winning strategies and tactics and lift our customers to perspective they often don't realize.
We built a unique service model to emphasize value to our clients, with low overhead and high quality experts. This model also helps balance our offerings and makes us easy to use for anything from ad hoc program development to ground-breaking experimental marketing. That makes us your Swiss Army Knife, snapping into the overall marketing infrastructure and needs. We serve many different types of clients, across many different categories, for many different scales of marketing programs helps us provide better value to all of them.
Each member of the RPEO leadership team comes to the table with deep, decades-spanning experience. Smart marketers tend to find each other, and like to work together. And when their skillsets click together like legos, they end up having the chance to help others succeed.
Some of the talented team members who turn your vision into reality.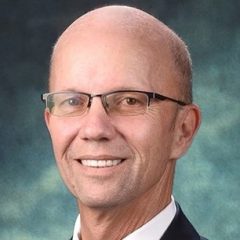 JOHN CALDWELL
Founder/CEO
Active in email marketing since 1996, Red Pill Email founder, John Caldwell, has worked on the agency side, the client side, and as a consultant, using deployment tools from ESPs to in-house to homegrown email systems.
He's been involved in over 70 ESP vendor selections for major clients since 2005, and has produced an annual Email Vendor Features & Functions Guide since 2009. It reviews ESPs across 600 data points by an experienced hands-on practitioner providing objective analysis of email vendors' functional capabilities.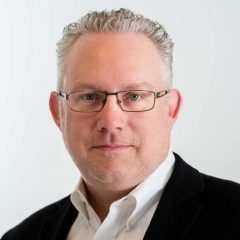 RYAN PHELAN
Managing partner
For over two decades, Ryan has created and led innovative marketing strategies for high-growth SaaS and Fortune 250 companies, including Canadian Tire, Capital One, Hewlett-Packard (Global), Skype, CenturyLink, Sprint, FedEx, First National Bank of Omaha, and U.S. Bank.
His experience and history in digital marketing has shaped his approach on creating innovative orchestrations of data, technology and customer activation for Adestra, Acxiom, Responsys, Sears & Kmart, BlueHornet and infoUSA.
A resident of Dallas, Texas, Ryan's background, experience, and unique perspective have made him a popular keynote speaker, writer and thought leader on digital and email marketing issues. He has been named one of the top 30 digital strategists in the United States and 2023 recipient of the Thought Leader of the Year Award from the ANA.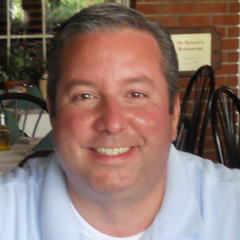 JEREMY GRECCO
CTO
A long-time veteran of email marketing, Jeremy has configured in-house solutions from the ground up, automated list management for popular ESPs, written custom data transfer applications, and developed channel dashboards to optimize reporting efforts.
Since he's not a fan of tedious work that can be simplified, Jeremy automates processes as much as possible to not only gain efficiency but also accuracy.
Jeremy's deep knowledge on the capabilities and features of a variety of ESP platforms helps to guide our clients through every challenge they face.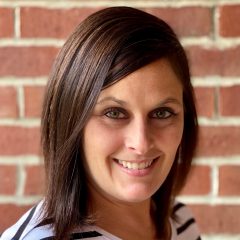 KELLY STEPHENS
VP, Client Services
Kelly Stephens comes to Red Pill Email from Zeta Global with over 13 years experience in digital marketing for Fortune 500 companies. She's led email programs for retailers, publishers, and large financial services accounts and supports holiday/peak email planning, as well as email compliance needs. 
In her spare time she likes to spend as much time outdoors with her husband Bob, 2 kids Maddie and Graham, and their Australian Shepherd Ozzie.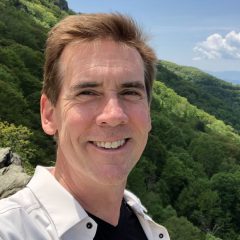 PATRICK GREEN
Strategy, Data and Creation
Patrick builds highly effective strategies, campaigns and consumer-brand engagements drawing on more than twenty-five years experience in the ever-evolving world of digital and direct marketing. Adept at leveraging a wide range of data types and sources to form key insights, create impactful marketing programs and assess and improve their ability to drive behavior. Patrick is an award-winning pioneer of dynamic, technology-enabled, data-driven solutions for Fortune 100 clients in numerous categories.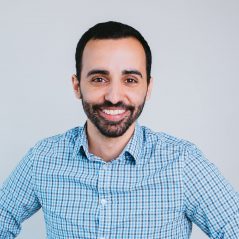 EVAN DIAZ
CREATIVE DIRECTOR
He has been neck deep in design & email for over 15 years. Evan has designed and hand-coded literally thousands of emails, his specialty is modular, interactive email development, with an eye toward mobile rendering.
Evan dreams in HTML and Outlook doesn't scare him one bit.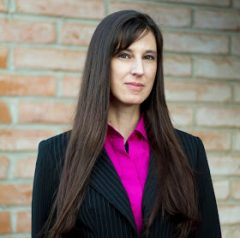 JODI CEASON
Creative & Design
Jodi has had the "creative spark" as far back as she can remember – always wanting to concoct some new form of art – and translated this passion into a career.
For the last 25 years, she has been harnessing her passion and inspiration to help businesses succeed with on-brand style and innovative design.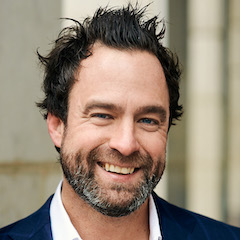 Peter 'PJ' Yesawich
Digital & Program Transformation
With 15+ years of experience leading digital and creative agencies, most recently he was Vice President of Creative & Strategy at Deloitte Digital and Apple US Partner Lead. PJ brings deep experience in integrated media marketing and storytelling. PJ supports teams and develops value by merging creativity, technology and culture. Focused on digital product design and development, PJ also helps to lead Fortune 1000 Brands through innovation and digital transformation.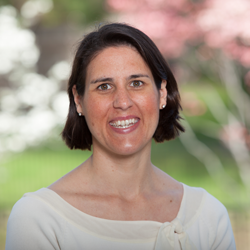 ANNE WILLIS
Programming & Production
It's one thing to be a talented designer, which Anne is. It's another thing entirely to program those designs for an ever-changing email landscape. She does that, too. This exceptional blend of creative and technical skills allows Anne to conceptualize, design and program dynamic, mobile-friendly and mobile-responsive email templates that clients love.
Anne has more than 20 years of graphic design and coding experience. She is a team player who prides herself on aligning her design work with the objectives of the clients she serves. She's an excellent communicator, and she also is versatile, flexible and detail-oriented.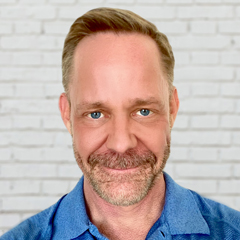 BRYCE REYNOLDS
Design & Branding
Bryce graduated with distinction from the prestigious Art Center College of Design and has over 30+ years of design experience. He has helped companies both large and small achieve design excellence, tackling all their design needs both digitally and in print.
From logos to website design, emails to animated social media posts, Bryce has an intense passion about design that has helped brands worldwide proudly achieve their greatest design potential.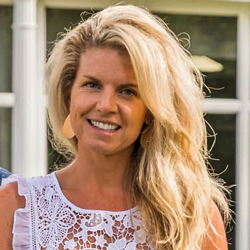 AMANDA MARGRAF
Client Services
Amanda has 10 years experience working in digital marketing. She has a successful track record as a digital marketing strategist, efficiently managing multiple projects, prioritizing and meeting deadlines, analyzing and solving problems in a fast-paced, high-pressure environment.
She has been successful in designing, implementing and tracking creative media campaigns and product promotions. With her strong client communications, she deploys only the best marketing campaigns across multiple industries large and small.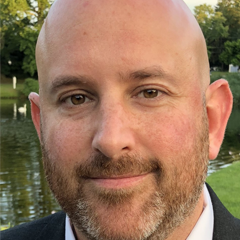 SCOTT HOCHMAN
Project Management
Scott comes to RPE Origin with over 20 years experience in digital marketing and direct mail, with a focus on account, project and solutions management in email marketing.  He specializes in managing projects ranging from email campaigns to custom data projects to large scale client implementations across various ESPs, enabling clients of all shapes and sizes to effectively reach customers with relevant, tailored communications.
Scott recently managed a team of solution managers and analysts that lead the implementation of custom projects and new client onboardings for Enterprise level clients at a top ESP, managing implementation projects from start to finish, including requirements gathering, solution design, build, platform configuration, testing and deployment of solutions. 
Let's Start Something new

Say Hello!
Drop us a note with what you would like to achieve and we'll come back to you with great ideas.